A matter of time: Volvo S60 to Maheshwar
Published On Apr 19, 2021 06:43:00 PM
20246 Views
Follow us on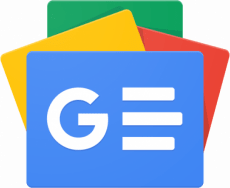 Madhya Pradesh's fantastic roads make it a great driving holiday destination.
The Arjun Tent at the Ahilya Fort Heritage Hotel makes for a relaxing stay experience.
A boat ride on the Narmada river allows you a mesmerising view of the Maheshwar Fort and Ghat.
Driving to the Ahilya Fort Heritage Hotel in Maheshwar in a Volvo S60 makes for a soothing getaway, as we discover.
There's a permanent sense of stillness to Madhya Pradesh, the centre of India. While characteristically 'Indian' in its fabric, which is to say bustling with activity, packed with a vibrant demographic and a nonchalant disregard for uniformity in its expansion, nothing quite seems to be set in perpetual motion. It's as if time were an uninitiated concept in these parts. It certainly didn't help that I seemed to have driven straight onto a film set of what appeared to be a period drama. That, or I had time-travelled into the 16th century, which seemed like a delightfully agreeable circumstance.
With an old-world feel to the interiors, living at Ahilya feels like a journey into a bygone era.
The reality, while entirely different, was no less agreeable. In the time the rising sun had taken to come squarely into view, I had made a brisk dash from Indore to the gravelly courtyard of the Ahilya Fort Heritage Hotel in Maheshwar. Having arrived here as if by means of teleportation in the pleasantly cool Volvo S60 I had all to myself, it was time to play 'traveller' for the better part of a week. The idea of spending a few days in the erstwhile capital of the great Ahilyabai Holkar's reign, along with the promise of an intensely quiet getaway that Maheshwar had held, was one I found impossible to resist.
The S60's interior is anything but old-world, but makes you feel right at home.
Barely a couple of hours had passed since the S60 had found its rails in the well-maintained and largely unpopulated NH52 that connects Maheshwar to Indore, and the 100km drive had felt, quite literally, like nothing. The T4 variant, with its 2.0-litre turbo-petrol engine, gobbled up the short distance with the same effortlessness as I'd chomped down our breakfast of the world-famous Indore poha before we set off, and while its blanket of safety features – as you'd expect in a Volvo – remained unalerted, having it at hand was a comforting thought. I hadn't chosen to drive the S60, or to spend a few days at the Ahilya Fort Heritage Hotel, without reason. Having spent nearly all of 2020 locked down, the urge to set off on a road trip was only instinctive – who, after all, can resist the temptation of beautiful roads, panoramic vistas, and just the freedom of exploration, right? To do so without a strong sense of safety, however, is unimaginable in the times we live in, and the premise of driving an S60 to what is, undoubtedly, a surreal heritage hotel seemed only appropriate. It's a tough job, you have to agree.
The key to a good holiday: a Volvo S60 and, of course, a hearty breakfast.
Now, Maheshwar isn't a tourist destination in the stereotypical sense. It's a town bathed in history, largely revolving around a fort built in the 16th century, and barring a small but energetic town sprinkled with a generous share of temples, nothing else tugs at your undivided attention. This is a welcome premise for those of you looking to slow the pace of your lives down and be yourselves, and a stay at Ahilya adds to this premise with the tremendous amount of solace it has on offer. Having parked the S60 in the tree-covered courtyard, I was welcomed into the hotel with a warmth clearly reflective of an era that resonated in the architecture around us. That I was meant to leave every thought of a fast-paced life at the gates became instantly evident. This was where the concept of immediacy couldn't flourish. Life, for the next few days, was no longer going to be a contest.
The S60 rests against a backdrop that was once the throne of the incredible Ahilyabai Holkar.
I walked within an old-world labyrinth and into a verandah that was once bustling with the charming vigour of Ahilyabai, one of the most valiant leaders of the Maratha empire. The walls that once served as a safe, industrious haven for widows, given their place in society by Ahilyabai, now bore stories of the past, appropriately immortalised in monochromatic photographs that, if you were attentive enough, could consume you for hours. The stories spoke of the honour and achievements of India's forefathers, each one allowing a patient gaze towards our glorious past and as a reminder of our truly enviable genesis. Soon, I was joined by the kind and effortlessly conversational Kunta Bai who proceeded to lead me, over a brief walk, to my room that lay in a pleasant nook of the now-hotel. Even though I had barely arrived moments earlier, the energy of Ahilya had been easy to absorb. Time, here, seemed to run slower than elsewhere, and spending elaborate moments examining tiny details around me neither seemed nor felt offensive. It was the only way to be.
At Ahilya, there are stories of India's immense history everywhere you look.
At Ahilya, there's room for everyone. Whether you're a solo traveller, such as I was, seeking a quiet few days, a couple looking to spend a week lounging around, or with family, wanting to kick back and have a jovial time together, away from your individual assortment of screens, Ahilya offers you a fantastic selection of accommodation options, all envisioned to deliver a high standard of comfort. Unlike your typical ostentatious hotel, though, Ahilya functions more as an opportunity to experience an old-world life rather than assuming a jarring, in-your-face personality. Everything flows in a way it would have in a bygone era, in contrast to the corrupting concept of an à la carte format, and you won't mind it once you've experienced the meticulousness with which every detail has been curated. For instance, the meals, served at set intervals, feature delicacies from around the world, quite a few of which are recipes from the diary of Prince Richard Holkar himself.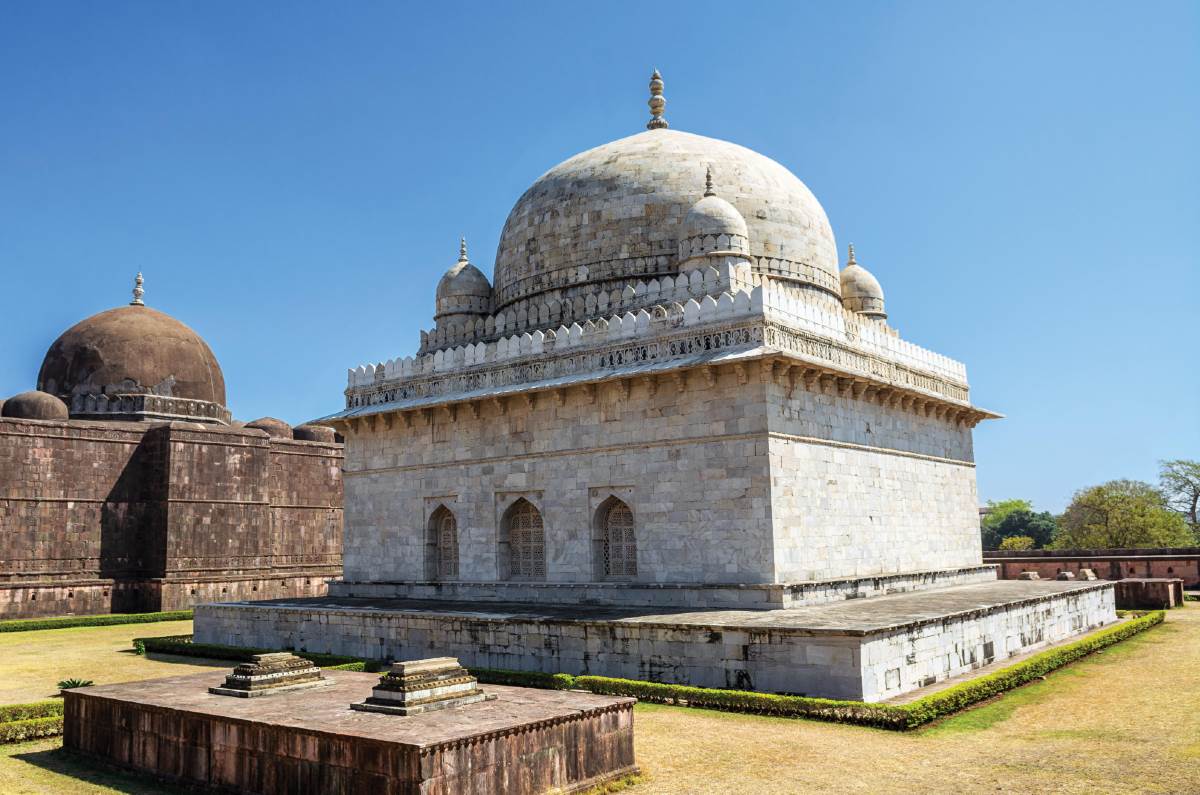 The tomb of Hoshang Shah in Mandu is India's first marble structure and said to have inspired the Taj Mahal!
To the unacquainted, Prince Richard, aside from being a passionate chef, is a descendant of the great Ahilyabai and the son of the last Maharaja of Indore. It was he, along with wife Sally, who was instrumental in creating the Ahilya Fort Heritage Hotel, something they have done with immense care and perseverance. It's not an easy task, weaving modern comforts into the utilitarian framework of a fort, but with an eye for seamless design, respect for the sanctity of the land and, above all else, a deeply entrenched tryst with the people of Maheshwar, the Ahilya Fort Heritage Hotel has blossomed into a work of living, breathing art. It is through decades of caring for the well-being of Maheshwar and its inhabitants, and a refined sense of comfortable living, that Ahilya glistens as a retreat unlike any other.
Mandu, a short drive away from Maheshwar, is an architectural delight.
As I settled into my wrought iron seat for a delectable traditional dinner, a quiet breeze swept across the open-to-the-sky table, soothing my now raging appetite. The spread consisted of specially prepared lentils, mildly flavoured rice, a creamy mutton korma accompanied by a refreshing serving of greens and a carrot halwa that was arguably the best of its kind I'd ever eaten thus far. Nothing on my plate was a gimmick, neither in its constitution nor presentation, and it was the kind of wholesome meal that makes the transition to sleep an interrupted affair. With nothing but the silence of the crystal clear night sky watching over me, I dawdled back to my marble-lined room and slept the sleep of a man who hadn't, in years.
The holy ghats of Maheshwar are a tranquil place to be, especially at dawn.
I ventured onto the Maheshwar Ghat the next morning, just as the sun peeked over the far end of the Narmada. Almost an exact facsimile of the ghats of Varanasi, the Maheshwar Ghat presented a panoramic vista. Smoke escaped from a wood fire that had burned overnight, small wooden boats rattled against each other as they stayed afloat over the gently flowing river's glassy surface, and the rising sun casting a warm glow on the fort's facade, as well as on the many cenotaphs that line its banks. Before I could allow myself to be absorbed by a fully awakened Maheshwar, however, I had somewhere to be. Mandav, or Mandu, as it is popularly known, where Maheshwar's tourists often break away to, and I was curious to find out why. From what the Internet had disclosed the evening prior, this ancient town is home to splendid ruins from the 14th century onwards and that's where I steered the S60 towards, making the short 35km drive in no more time than a sumptuous breakfast would have.
Fantastic safety suite in the S60 makes life on the highway a blissful, relaxing experience.
Mandu is simply staggering in how ruins from India's layered past seemingly erupt from across its rocky landscape. With the purring S60 making for a perfect accomplice as we drove gently past several of Mandu's remnants, we inched closer to the town, stopping frequently for spectacular architectural treats cropping up into sight through not just the windscreen but also the panoramic sunroof! If arriving in Maheshwar had felt like time travel, Mandu felt like a trip to another universe altogether. It's stoic, a brazen window to an era a mere school textbook can never concisely summarise. A towering tomb here, a resilient turret there… Mandu is an exemplary reflection of humankind's tryst with evolution, and of its ability to create.
To truly enjoy the serene waters of the Narmada, opt for a hand-rown boat rather than a rickety, motorised one.
My curiosity saw me spend the better part of a couple of hours strolling from the resplendent Jahaz Mahal to the marvellous Hoshang Shah's tomb, incidentally the first marble structure to have been built in India and said to be the inspiration for the magnificent Taj Mahal in Agra. Having, expectedly, worked up quite an appetite, I decided it was time to return to Maheshwar, only to be welcomed by a refreshing breakfast spread which I duly dug into.
The 9th century Baneshwar temple is known as the centre of the universe, with its axis connecting the Earth with the polar star.
My last day in Maheshwar was spent reclined in a chair within the cozy library, followed by a relaxing dip in the pool. After an hour or so of simply lazing around in the lawn as a trio of friendly pugs squabbled over exclusivity rights to nibbling at my feet I, subsequently, settled into a seat overlooking the ghat and watched the radiant sun gracefully plunge into the Narmada, with a cup of crisp masala chai, and time, in my hands. At Ahilya, time is an essential, everlasting sensation. It's as if the Earth spins slower in these parts, making each day seem more wholesome. It's a nice sensation to get acquainted with, too, especially in a setting that allows you to do so much of absolutely nothing, within the reassuring safety of walls that will, in all probability, outlast time itself.
Watching Maheshwari sarees being handwoven is poetry in motion.
Photography: Ashley Baxter
What do you think about this Feature