8 tips for charging your EV on a long road trip in India
On our 4,500km road trip in a Porsche Taycan, we learnt the best ways to keep range anxiety at bay.
Published On Sep 17, 2022 10:55:00 AM
8,151 Views
Follow us on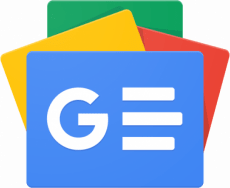 While EVs are a massive buzzword in the Indian automobile market right now, it will be a while before their sales catch up with petrol and diesel vehicles, with many potential buyers still hesitant to take the plunge. A big reason for that hesitancy has to do with an EV's limited range, and how that restricts their usage to city limits, preventing long-distance outstation trips.
To help bust that myth, Autocar India recently completed a 4,466km road trip from Kashmir to Kanyakumari in an EV – a Porsche Taycan. With a little planning, it was not only possible, but easy and relaxing too. While there are many aspects that made this possible, the main concern was charging the car regularly along the way, and how to go about doing it. And this is something that applies to any EV.
We did the homework so you don't have to, and here are eight tips to consider to keep your EV comfortably charged, and beat range anxiety on a road trip in India.
1. Plan your route
This might sound like it goes without saying on any long journey, but it matters all the more in an EV. Plot your exact route on a mapping service like Google Maps or MapMyIndia and ascertain how long it's going to take you, just for the driving. This will give you an idea of how many breaks you'll want to take along the way for meals or just to rest, and if it's a very long journey, how many days you'll take and where you can spend the night. Pick your hotels, lunch stops and picnic spots beforehand, as per yours and your passengers' preference.
2. Download charging apps
Once you've done that, you can now factor in where and when you'll charge your vehicle. Tata Power currently has the widest network of public chargers in the country, and they are brand agnostic, so downloading and signing up to that app is a good place to start. Beyond that though, we recommend PlugShare, a community-driven app that not only shows all the chargers in the country, but features helpful tips from those who have used them. They even tell you if there's a restaurant located nearby. Furthermore, if you encounter a charger from a new brand, you'll likely have to download that app to use it.
3. Have a Plan B charger
While public chargers are cropping up all over the country thanks to carmakers, big corporations, smaller start-ups and even oil companies installing them, not all of them are active yet, even though they may be listed on the apps. As a result, for every planned charging stop, keep a backup charger in mind that's located nearby on your route. Nearby, however, is relative, given how sporadic our charging network currently is, and it might mean moving ahead to the next big town or city, so factor that in. Moreover, most stations have just one or two chargers, and if there's already a queue, you might want to move to the next place.
4. Know how long your EV takes to charge
This might seem straightforward, but new EV owners often don't realise how much longer charging takes compared to filling fuel. Even on a 25kW DC charger – as the majority of them are – depending on your state of charge, you could be looking at at least an hour, if not more, to top up completely. This is why it's important to check your EV's claimed charging time in the owner's manual, or on the Autocar India website, to get at least some idea of your wait. Then, of course, if you're in queue behind another car, that time will only get longer.
5. Don't charge fully if you don't have to
If your destination is only a short distance away, perhaps you don't have to charge up to 100 percent. Remember, the rate of charging, irrespective of car or charger, slows down towards the end, usually after the 80 percent mark, so the wait for that last 20 percent is disproportionately longer. Check your EV's estimated range readout and if it's comfortably more than the distance to your destination, consider ending the charging session and saving yourself sometime. The next person in queue will be grateful too. Of course, if you'd simply prefer to have a full battery for later use, top it up.
6. Have a credit card and/or digi wallet set up
Essential to using public chargers in India is a credit card or a digital wallet. While you can still get away with paying for petrol or diesel with cash, pretty much every public charger works on an app from the charger's manufacturer. And to use these apps, you generally have to top up a digital wallet, which can be done either via credit card, bank transfer or another digital wallet like PayTM or Google Pay. The charging app will usually ask you to enter how many units, kilowatts or rupees worth you'd like to charge in your session, but don't worry about the calculation; whatever you do not use gets added back into your balance.
7. Carry an extension cord
This is by no means essential, but it can help you in a pinch. If you simply cannot find a public charger on your journey and your battery is running close to empty, sometimes your only choice is to top up on a 15A wall socket. Remember, this is the slowest form of charging any EV, and a full charge can take as much as a whole day. So really this is only a last resort, and only if you have several hours to spare, like at an overnight stay. Moreover, this plug point might not be conveniently located, and the car's provided cable may not reach. There are companies that specialise in making extension cords for EVs, and the one we took on our Taycan drive was a 15A plug with a heavy-duty 3-core cable 25m in length. Ours even let us create our own earthing, in case the source doesn't have it.
8. Take it easy
Finally, it's best to accept that long journeys in an EV will take longer than in a petrol or diesel car. Don't set yourself a tight deadline, and if it's not possible in a day, stretch it to two. We could have done Kashmir to Kanyakumari in far fewer days, but we allowed ourselves a comfortable buffer for range and charging. Sometimes the available charger will be conveniently located at your overnight stop, other times it will be in the middle of your drive, but don't be put off by that. Taking it easy applies to your driving style too; with EVs having no gears, they tend to be less efficient on the highway than in the city, and the faster you go, the faster it will drain the battery.
Also See:
Autocar India 23rd Anniversary issue
Special Feature: Run to the Hills in an MG ZS EV
Top 10 quickest electric cars, SUVs in India
Top 5 electric cars, SUVs in India with the highest range
Copyright (c) Autocar India. All rights reserved.