75 years on the 'Double'
The iconic Mumbai double decker bus recently completed 75 years. To mark the occasion, here's a story from our archives.
Published On Jul 01, 2013 09:24:00 PM
1,10,658 Views
Follow us on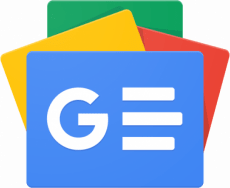 Subsequent models saw improvements over the early buses, for example, larger radiators, thicker tyres and larger body size.
Flat-front bus with front doors was rear-engined with a hump in the rear (not seen in this photograph).
A trailer bus of the mid-1960s with a detachable tractor unit. Notorious for toppling over.
It's raining cats and dogs. Our photographer is crouched behind the camera trying not to run as the double-decker bears down on him.
MH 01 LA 6355 is dancing through the red cones, as the driver turns the wheels lock to lock. Left, right, left. Carrying its weight low for a low centre of gravity, along with stabiliser bars at both ends of the chassis means that the bus effortlessly slaloms through the cones. Now you know why it's not often that you see a double-decker on its side.
This is child's play for a bus that has been braving the worst that Mumbai has thrown at it since it was first introduced in 1937. Since then, Victoria Terminus has become Chhatrapati Shivaji Terminus and Bombay has become Mumbai. But the double-decker remains a symbol of the city.
Mumbai is one of the few cities in the world where double-decker buses still ply on the roads. In India, besides Mumbai, Thiruvananthapuram, Kolkata, Chennai, Hyderabad and Bangalore also run them. The chassis is made by Ashok Leyland as is the Hino series engine, both of which are designed specifically for the double-decker bus. The body or the coachwork is done by Antony Motors.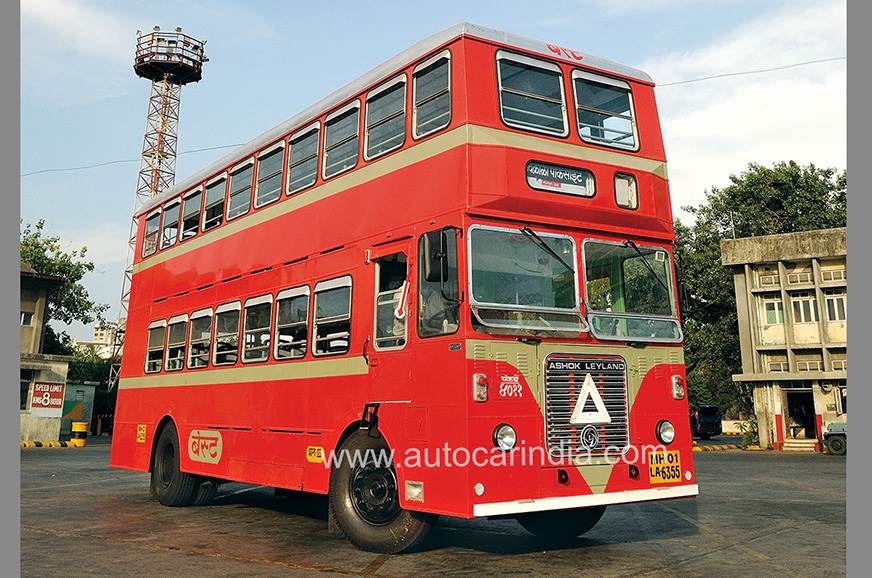 Now, the double-decker has largely been replaced by a more modern bus but it completely lacks the charming single-cab arrangement of the old double-decker bus. Minus one point for the new one then. This change in style is because the single-cab design made it difficult for mechanics to access the engine. All the buses that we saw at the depot were of different hues, advertising everything from banking services to potato chips. And we think that these buses look best in unblemished red. So minus one for the old one too.
We went for the old one, which had the appearance of a seasoned war veteran, what with all the dings and dents all over, first. Running 175km every day for 15 years in chaotic traffic does take its toll, right? Even the top was not spared, no doubt by trees that grow unhindered by the roadsides.
While we've been seeing these buses on the roads every day, this was the first time we had one at our disposal. Trust me, we will never look at these monsters the same way again. This bus is propelled by a 6474cc in-line six-cylinder engine that makes 125bhp and 41.4kgm. And it puts this power to the road via a four-speed transmission. A powerplant larger than the Bentley Continental producing as much power as a Honda Civic, and less than half the torque that a Bentley Arnage makes. Definitely does not sound like much, but in this case, the numbers don't tell even half the story.
In the driver's seat
Ex-Autocar India staffer Vivek Bhat who has a commercial vehicle license is designated driver. He thumbs the starter button and the engine comes to life with a sound so scary that you want to run for cover. The only thing missing is a pair of giant fire-breathing nostrils at the front. The next thing that we notice is the vibrations, or rather their sheer amplitude. Meanwhile, the gear lever seems intent on playing 'catch me if you can'. And when Vivek finally does manage to get hold of it, it bucks around like a mustang. All the controls seem to have been designed by someone whose last job was designing gym equipment. The clutch and the steering will leave your limbs sore even after you use them a few times, while the brakes will throw you into the windscreen even if you feather them. Pretty exhausting stuff.
Sweating and aching, he made for the new one, which seemed more welcoming. This was a brand-new bus which had not had even a first taste of Mumbai's roads, and consequently, it looked just as fresh as you'd feel after a weekend at the spa. The tyres were shiny black and the paint was bright. It definitely cheered things up in spite of the gloomy weather that was beginning to close in.
Stricter emission norms, Euro III to be precise, have resulted in this bus getting a turbocharged and intercooled engine. This is because emissions are measured in kilowatts per hour which means that more power is good as it will help the engine to clear emission tests. Sounds good, no? The basic principle is to burn fuel more completely, gain more power and pollute less. Again, this one's an in-line six-cylinder displacing 5759cc and pumps out 132bhp and 42kgm which again go through a four-speed gearbox. This seems to be only a marginal increase over the old bus and it is, but what has changed is the whole double-decker experience. The engine is much smoother, accompanied by the high-pitched whistle of the turbo. The controls are a lot more user-friendly, though we wouldn't exactly call them light.
You have to haul yourself up into the driver's cabin and sit for a moment to catch your breath and take in the view. Talk about a commanding driving position. Only a tank would make you feel more invincible. However, the driving position is rudimentary and very awkward. Want to change gears? "You have to bring your leg up so high up that your knee almost touches your jaw, reach out somewhere behind your back to catch hold of the gear lever and pull on it with everything that you've got," says Vivek, explaining the manouevre. "If you're lucky, you've slotted the gear. Otherwise, it's time do it all over again. But, BEST drivers do not complain of any such problem, so maybe it's just a matter of getting used to it," he concedes.
The flat steering wheel does its best to give your back a good workout as you stretch to turn it completely. Though not comparable to a car, the power steering makes directing this leviathan much easier than you'd initially expect. And it is quite precise too; the bus goes exactly where you want it to. The extremely torquey engine means that you can just let go of the clutch without stepping on the gas and it will still pull away without any complaints. In second gear. Since max rpm is a shade over 2000rpm, there is none of the lag that you'd normally associate with a turbocharged engine.
More power is just a tap of the throttle away. Again, another quirk is the amount of travel that theaccelerator pedal has. Unlike normal cars where even 10mm of throttle makes a difference, it takes a good three inches before you know that the accelerator is indeed connected to the engine. In corners, the lack of any support from the seat means that you're constantly sliding off, with nothing but the steering wheel to hang on to. The air brakes are extremely effective and have to be used with care, unless you want to send someone through the windshield. This makes life difficult for the standees, something you might have noticed while riding in a double-decker.
As we already mentioned, putting the double-decker through the slalom course was fun. These buses are not made for such stuff, but we just had to do this as we wanted to see how these apparently top-heavy vehicles would fare. The Ashok Leyland chassis features a stabiliser bar at both ends to ensure that the bus does not topple over. In addition, the bus carries its weight low, which meant that it could be hustled around the cones in a manner that belied its size. Provided you had the muscle to do it, that is.
Double in trouble?
Sadly, according to BEST, these buses make sense only for long-distance routes which see a sizeable number of passengers. This explains why there are only 122 of these two-storied buses in service today, while 242 plied Mumbai's roads in 1947. The uni-directional traffic that clogs Mumbai's roads one way while there are barely any vehicles going the other way might makes you think, "These are ideal conditions for a double-decker, carrying twice the number of passengers while occupying less space on the road." However, it is not so. Technically, a single-decker carries 72 passengers while a double-decker carries 91, but in reality the difference in the number of passengers is negligible. Also, these double-deckers are not as fuel-efficient as the single-deck ones which adds to its non-viability. At least until the CNG-engined double-deckers arrive, which might improve things. At the moment though, there are no plans to introduce such buses.
Out of the first Leyland models that were imported from England in the 1960s and on which the present-day buses are based.
These buses don't exactly embody efficiency, what with the five-digit cubic capacities, power outputs that would suffice in a family car and around 2.49kpl. Ask BEST why, and you will be told that it has always been that way!
A BEST official says, "BEST will retain double-decker buses as they have become a symbol of Mumbai. They are uneconomical for BEST to run and so their proportion in the fleet will see a reduction, but they will continue to run on Mumbai's roads." Evidently, there's no reason to worry. These modern-day remnants of the past will be around for a while yet, tourist attractions in their own right capturing peoples' hearts as they ferry them across the vastness of Mumbai.
More on Mumbai's BEST buses
We meet Yatin Pimpale, a BEST mechanic from Mumbai with an unusual talent for miniaturising metal-bodied buses into paper models;
full story here.
Copyright (c) Autocar India. All rights reserved.