2019: The automotive year that was
While the year gone by was a relatively quiet one with subdued sales, there was still plenty of action with new brands coming in, mergers and partnerships, new legislations and, of course, new model launches. We look back at the year that was.
Published On Dec 26, 2019 06:00:00 AM
6,089 Views
Follow us on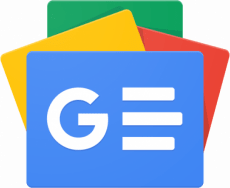 MG and Kia make their India entry
2019 witnessed the India debut of British brand Morris Garages, and Korea's Kia Motors. Both carmakers have big ambitions in India and scripted textbook entries with their feature-rich SUVs. In fact, such was the initial demand for the Hector that MG was forced to temporarily halt bookings to keep waiting periods in check. MG has ramped up production at its Halol plant ever since.
If anything, Kia has had an even more successful run in India thus far. Launched with six engine-gearbox options and across a wide price band, Kia's first model for India, the Seltos found immediate success. At last count, Kia had already delivered 40,581 Seltos' in India, making it one of the big success stories of the year.
Earlier in 2019, France's PSA Group also announced that it will come to India with the Citroën brand. PSA, in partnership with the CK Birla Group, already has a manufacturing unit in India for powertrains and transmission units. 2020 will see the launch of the C5 Aircross premium SUV with mass-market models lined up to follow in the years to come.
2019 also gave us our first look at Mahindra-owned newbie carmaker Automobili Pininfarina's first model – the 1,900hp Battista. Gorgeous in every way possible, the limited-run, all-electric hypercar will hit the roads in 2020.
A year of partnership's
The global auto industry is in the midst of serious disruption. Electrification and autonomous tech require massive investments, the rise of shared mobility is challenging traditional car ownership, and to compound matters, sales in key markets like China are down. Rationalising and sharing development costs is the need of the hour, and this was a year of some unique partnerships. BMW and Jaguar Land Rover announced a collaboration to develop electric drivetrains, while Ford and Volkswagen are exploring opportunities together in EVs and autonomous cars. Fiat Chrysler Automobiles (who was earlier in the news for being in talks with Renault) eventually found a partner in Groupe PSA, with the two giants agreeing on a 50-50 merger.
Mahindra and Ford also formalised their partnership with the announcement of a joint venture which will see the carmakers' co-develop seven new models – including SUVs and electric vehicles. The JV will see Ford transfer its India operations to the new company that will be operationally led by Mahindra. Both carmakers will, however, maintain their own retail networks. 2019 also marked the arrival of the first product from the Suzuki-Toyota partnership in the form of the Toyota Glanza, which is essentially a rebadged Maruti Suzuki Baleno.
Stay connected
'Connected tech' became part of car buyers' jargon in 2019, with Hyundai, MG, Kia and Mercedes-Benz introducing their embedded-SIM-based connectivity systems in India. Tech-savvy owners can now be up-to-date with their car's location, set up geographical and time perimeters, and, in some cases, even operate certain car features from their mobile phones – and that's just the tip of the iceberg. As the systems advance, connected tech will only grow in clout from nice-to-have features to must-have features. Hopefully, our mobile networks can keep pace with the tech too.
Mission emission
Come April 1, 2020, India will move to Bharat Stage VI or BS6 emission norms. 2019 proved to be a year of major transition on this front. India's leading carmaker Maruti Suzuki made headlines when it announced it would withdraw diesel engines from its line-up by 2020. Curiously, the shock announcement came mere weeks after Maruti Suzuki's in-house 1.5-litre diesel engine made its debut in the Ciaz sedan. While Maruti diesels could return at a later stage, the carmaker did keep busy launching BS6-spec petrol models through the year.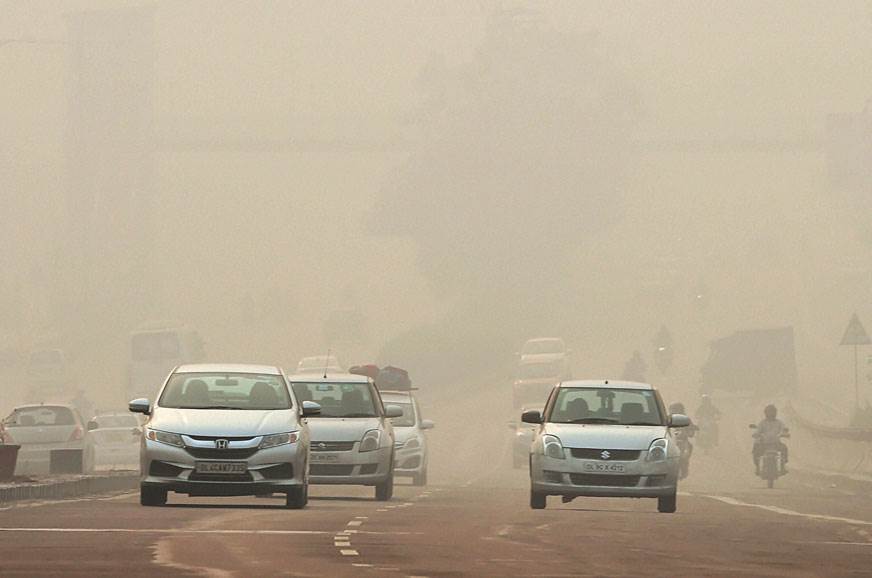 Of the other volume carmakers, Mahindra revealed its BS6 game plan in full, Tata confirmed the phasing out of small diesels, while Renault, Nissan, VW and Skoda made clear they won't have diesels in the future. Hyundai and Honda introduced BS6 versions of their petrol models but deferred launching BS6 diesels to once the appropriate grade of fuel would be available nationwide. Debutant Kia did get a one-up on rivals by launching its entire Seltos range in BS6-compliant form.
Safety for all
In a country with the world's unsafest roads, it's heartening to know vehicular safety got due importance this year. Starting April 1, 2019, combi-braking system or CBS (on two-wheelers with engine displacement less than 125cc), and anti-lock braking system or ABS (on two-wheelers with engine displacement over 125cc) were made mandatory. Cars too now required standard-fit ABS, a driver-side airbag, speed warning system, front seat-belt reminders and rear parking sensors. Moreover, the latest crash-test requirements that were in force only on new cars launched since October 1, 2017, became applicable to all cars on sale in 2019.
Vehicle safety watchdog Global NCAP conducted crash tests on four Indian cars over the year, and the results were nothing to write home about. The Datsun Redigo was rated one star, the Hyundai Santro managed two stars, and so did the huge-selling Maruti Wagon R. The Maruti Ertiga was the best of the cars tested with a middle-of-the-road 3-star rating.
2019 also witnessed the long-overdue passing of the Motor Vehicle (Amendment) Bill in Parliament. While the final Act seeks to bring about far-reaching changes in all matters of road transport from digitalisation of the licensing process to protection of Good Samaritans, the raising of fines for traffic offenses proved to be a sticky point. Fines for certain offenses were (rightfully) raised by 20 times, but disappointingly, bowing to public pressure, many states rolled back the penalties.
The future's electric, not the present
At government summits and industry conclaves, electric vehicles are portrayed as the silver bullet to end vehicular pollution. Fact is, India is behind the curve in EV adoption, and there wasn't much change on the ground in 2019 either. Phase 2 of FAME (Faster Adoption and Manufacturing of Electric Vehicles in India) proved to be a damp squib in many ways. For one, while electric two-wheeler buyers are eligible for subsidies, benefits on electric cars are restricted to commercial users only, with private car buyers left out of the ambit of the Rs 10,000 crore scheme. The vehicular requirements to qualify for the benefits were also met with a tepid response from much of the industry.
The government did take steps to spur EV sales. The GST on EVs was brought down from the earlier 12 percent to 5 percent, while the interest on loans to buy EVs was also made eligible for tax deductions.
2019 did see some high-voltage EV introductions and launches in India. Bajaj's Auto resurrected the Chetak as an e-scooter, while other notable electric two-wheeler debuts came from start-ups such as Revolt, Ultraviolette plus from a host of other smaller players.
Hyundai put the sophisticated Kona Electric on sale, while the Tata Tigor EV was given an upgrade and finally made available to private buyers. Maruti, however, announced a delay in its WagonR-based EV.
Sales tale
2019 was a tough year for India's carmakers, with most reporting a huge dip in sales. January-November 2019 saw 27,26,266 passenger vehicles (cars, utility vehicles and vans) finding buyers, down 13.3 percent on the corresponding period the previous year. While the economic slowdown and uneasy buyer sentiment took a toll on sales, the confusion over BS6 emission norms only made matters worse, with many buyers deferring their purchases to 2020. Those who opted to buy in 2019 are sure to have saved big, as many carmakers had resorted to big discounts and benefits in a bid to clear BS4 stock before their sell-by date of March 31, 2020.
But it wasn't all bad news. New launches like the Hyundai Venue, Kia Seltos, MG Hector, Renault Triber and Maruti S-Presso made a mark for themselves in an otherwise tough market.
Two decades at the top
2019 was doubly special for us, with the September 2019 issue marking two decades of Autocar India. That's two decades of cutting-edge automotive journalism. Of course, we weren't going to sit back and celebrate. It was pedal to the metal when it came to doing what we do best – bringing you the first reviews of the most-awaited cars.
Our bumper issue had exclusive drives of the MG ZS EV, the Citroën C5 Aircross, and a giant comparison of all mid-size SUVs. Talking giants, we also got behind the wheel of a 100-tonne Caterpillar truck!
A few goodbyes
The requirement of superior crash-safety protection and the imminent shift to cleaner emission standards marked the end of the road for some of India's longest-running cars. The Maruti Omni that's been on sale since 1984 and the Gypsy that arrived in 1985 were finally discontinued in 2019. Tata Motors also pulled the plug on the long- standing Sumo that's been around since 1994 while production of the Safari (on sale since 1998) has ceased too. 2019 also marked the end of production for the Tata Nano, Honda Brio, Fiat Linea and Punto, Mahindra Xylo and e2o.
Interestingly, some carmakers have also taken a call to upgrade or replace older models to make them future-proof. The upgraded Maruti Alto and Eeco meet the latest crash test norms, the Bolero will live on with BS6 power and even the Mahindra Thar will make a comeback in all-new avatar next year.
R.I.P. — Heroes we lost
2019 also marked the passing of some of the stalwarts from the automotive world. Industry legend Lee Iacocca, known for his stint as president of Ford, creating the Ford Mustang, and turning around an ailing Chrysler Corporation in the 1980s, passed away aged 94.
Ferdinand Piech, former head of the Volkswagen Group, also breathed his last in 2019. An engineer par excellence, Piech had many hits to his name – the legendary Porsche 917 race car included – but will perhaps be best remembered for how he took Volkswagen from being a company near-bankruptcy to being a giant by spearheading modular construction. He also led the aggressive acquisitions of Skoda, Bentley, Lamborghini and Bugatti.
The recent passing of Renault-Nissan's Gerard Detourbet has also come as a shock to industry observers. A mathematics scholar by training and a master of frugal engineering in practice, the affable Detourbet was the man behind the Dacia/Renault Logan, Duster and Lodgy, and also spearheaded the development of the game-changing Kwid based out of Chennai.
The world of motorsport was also left poorer with the death of racer Niki Lauda. Three-time F1 world champion and a regular face in the F1 paddock even in his later years, Lauda acquired legendary status in motorsport when he made his comeback to racing a mere six weeks after a horrific and near-fatal crash in 1976.
Record run
No, this isn't a carryover from last year's piece. Race ace Narain Karthikeyan was at it again, bettering his lap record at the Buddh International Circuit (BIC) from 2018. Driving a 700hp Porsche 911 GT2 RS, Karthikeyan took all of 2min 0.26sec to lap the BIC, cutting 7.5sec from the time he set previously in a Porsche 911 GT3. Karthikeyan maintained his record-breaking streak at the 2019 Autocar Track Day. Lapping the Madras Motor Race Track in a Porsche 911 GT3 RS in 1min47.01 sec, Kartihkeyan set the fastest time for a production car around the 3.71km track.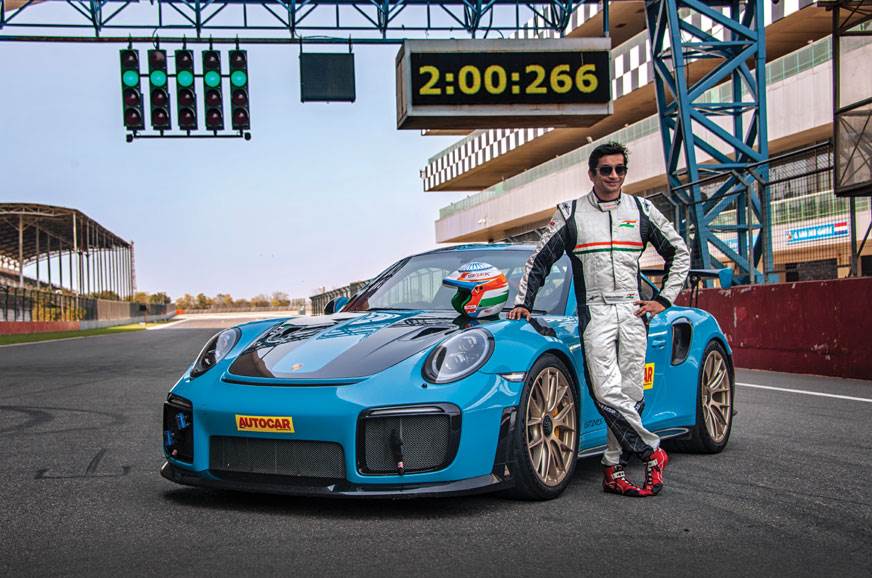 (Don't ) Queue up
The typical chaos at India's toll plazas could be a thing of the past, all thanks to FASTag. In brief, FASTag is an RFID (Radio Frequency Identification) sticker that allows cashless toll payments. Think of it as a prepaid account for toll payments. FASTag has been implemented on all national highways in India and select state highways. The mandatory rollout of FASTag in December 2019 wasn't exactly smooth but the system sure promises much.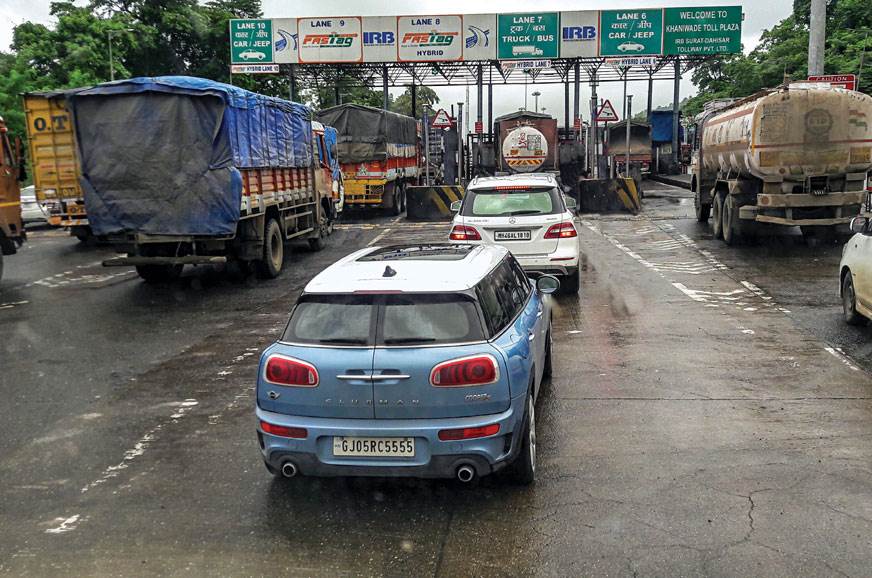 And the winners are . . .
From the arrival of segment-redefining cars to models from new brands, 2019 witnessed it all. But which is that one model that stood above all else? The answer is the Kia Seltos, which took home the coveted 2020 Autocar India Car of the Year award. The Seltos won over our jurors for its broad breadth of talents and scored most in the all-important criteria of fitness for purpose.
The Suzuki Gixxer SF250 was awarded the 2020 Autocar India Bike of the Year, fending off competition from a whole host of new launches during the year.
The Future
As the curtains close on a 2019, we can't help but wonder what the next year – and decade, for that matter – have in store. Will electric vehicles become affordable enough to become viable alternatives to conventional combustion-engine cars? And could the 2020s mark the beginning of the end for the venerable internal combustion engine? How will technology change the way we drive? Will autonomous tech do away with the need to drive at all? And could shared mobility live up to its promise of doing away with the need for a personal car? There's a lot of questions, but there's one thing you can be sure of – we'll be at the scene reporting of all that matters to petrolheads (EV heads too!) and buyers alike. To 2020!
The year in launches
January 18
Comfier, more luxurious and more refined new Camry brings in extroverted styling too.
January 22
Funky crossover with proven underpinnings goes on sale with a competitive price tag.
January 23
Concept-like looks, Land Rover-derived platform and an attractive price help it generate big buzz.
January 21
For those who find the X3 too mainstream. Strong engines give the SUV-coupé serious go.
January 23
Maruti's tall boy in an all-new avatar. Gets more kit and also the option of a 1.2 petrol engine.
January 24
Mercedes' luxury MPV is pricey but has its appeal - it can double as an office on wheels.
February 14
SsangYong Tivoli-derived XUV300 is a compact SUV that's big on power and features.
March 11
Eighth-gen of the iconic sportscar is larger, more powerful and loaded with tech.
March 18
The controversial quadricycle finally goes on sale with petrol and CNG powertrains.
March 7
Iconic nameplate makes a comeback to India. Gets a diesel option this time around.
Mercedes-AMG C43 4MATIC+ Coupe
March 14
C43 sedan makes way for sleek V6-powered C43 Coupe in Merc's India line-up.
April 8
BMW's quintessential roadster is back. Four-cylinder engine option a first for India.
May 16
Fourth-gen of BMW's 'sports actvity vehicle' takes a big leap in luxury and equipment.
June 6
A Toyota-badged Baleno, the Glanza is the first model in India from Suzuki and Toyota's partnership.
July 25
BMW's largest SUV is also its most luxurious. Rivals the Merc GLS on size and price.
May 21
Marks Hyundai's entry into compact SUV segment. Marketed as India's first 'connected SUV'.
July 7
Sophisticated EV goes on sale with a 39kWh battery that delivers an ARAI-tested 452km range.
July 27
Marks MG Motor's arrival in India. Size, tech and power give it plenty of talking points.
August 9
Latest version of legendary off-roader goes on sale in India with a petrol engine only.
August 21
Six-seat layout, revised styling and petrol-only option differentiate it from the Ertiga it's based on.
August 22
Kia's first product in India debuts with six engine-gearbox combinations and multiple trims.
August 20
A new addition to the Hyundai hatchback line-up, the Nios comes in four engine-gearbox options.
August 21
New-gen 3 Series debuts with new 2.0-litre diesel engine and a cracker of a 2.0-litre petrol.
August 28
Surprisingly versatile compact seven-seater breaks the mould. Keen pricing makes it a VFM pick.
September 10
Electric version of Tigor finally made available to private buyers after a much-needed range boost.
October 24
After a long-drawn delay, latest A6 goes on sale in India, albeit in petrol-only form.
September 30
Budget hatchback that wants to be thought of as 'mini SUV'. Available in manual and AMT versions.
December 13
It's a Cayenne with a difference thanks to that sportier roofline. Offered with two turbo-petrol engines.
Copyright (c) Autocar India. All rights reserved.