Worth upgrading to a higher variant for sunroof: pros and cons
Published On Nov 03, 2021 05:25:00 PM
4496 Views
Follow us on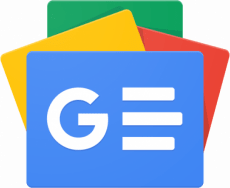 Worth paying the premium for a higher variant for feel-good features such as a sunroof?
SUNROOF: PROS AND CONS
I have booked a Honda Jazz CVT VX vehicle. However, the dealer is pushing me to go for the ZX variant as it would come with a sunroof and LED head and fog lamps.
I am not convinced because I do not like the sunroof as I feel it is not safe, needs a lot of maintenance in the long run and may cause water leakage. It may also increase road noise etc and won't be of much use after some time. Could you please advise if it is worth going for a sunroof and its pros and cons?
Nazeer, Bengaluru
A sunroof is largely a subjective choice and while it might have its pros in making the vehicle's cabin feel more airy by offering a good view of the sky, there are cons associated as well such as giving dust another point of entry into the car. A faulty sunroof can cause leakage into the cabin when it rains.
Given the extremely dusty and polluted environment in Indian cities, as well as the tropical climate, most owners would tend to keep the sunroof closed for a major part of the year. This does increase the chances of the sunroof's drainages getting choked, eventually leading to leakage issues if it is not operated frequently.
The sunroof is a feel-good feature rather than a must-have feature and could certainly be considered if you travel frequently to the hills, or value a nice view of the sky while driving early in the day or at dusk. But otherwise, its functionality in the long run is limited.
The dealer is merely trying to clear the existing inventory of the ZX trim of the Honda Jazz and if you do not want to opt for a sunroof, we would recommend you persist and place a fresh order for the VX trim, even if it entails waiting a few weeks for the car to be despatched from the factory.
Copyright (c) Autocar India. All rights reserved.