Which 350cc motorcycle is best for those returning to riding?
The Royal Enfield Classic 350 is quite effortless to ride.
Published On Apr 10, 2023 07:30:00 AM
19,661 Views
Follow us on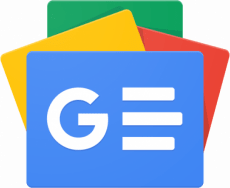 I am a 40-year-old businessman who's been away from motorcycles for close to ten years. I used to ride a Pulsar 150 back in the day but now I'm looking to buy a 350cc bike. My priorities are looks, ease of riding and some amount of charm thrown in the mix. I'm torn between the Royal Enfield Classic 350 and the Honda CB 350 H'ness.
Vivek Agarwal, Rajasthan
Autocar India says: The Honda H'ness CB350 is a very well-made 350cc bike and one of its stand-out bits is its refined engine, good ride and neutral dynamics. However, the bike's long gearing makes it lose some of the effortless character you might expect from a long-stroke, slow-revving engine like this. The availability as well as service network is also a concern depending on where you reside. The Honda Big Wing network that exclusively retails the H'ness CB350 is steadily growing but Royal Enfield's footprint is much wider across the country. The larger network aside, the Classic 350 is a characterful motorcycle that oozes charm and is an absolute delight to ride, mainly because of its smooth and torque-laden engine. Plus, the amount of colour options and accessories available as options gives you a chance to give a personal touch to the bike. The Honda will appeal if you would like a lighter motorcycle, but between the two, the Classic is our pick.
Also See:
2021 Royal Enfield Classic 350 review, road test
2021 Royal Enfield Classic 350 video review
2021 Royal Enfield Classic 350 vs Honda H'Ness CB350 comparison video
Honda H'ness CB350 review, test ride
Copyright (c) Autocar India. All rights reserved.