What is the best bike for casual use under Rs 3 lakh?
As enjoyable as the old Classic 500 is at leisurely speeds, the new Classic 350 marks a big step forward in terms of comfort, dynamics, refinement and reliability.
Published On May 27, 2023 07:30:00 AM
27,083 Views
Follow us on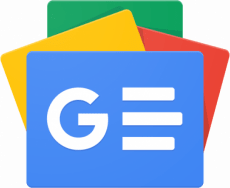 I am a new motorcycle rider in my mid thirties. I already have a car that I use frequently, but I am looking to buy a new motorcycle to commute to work, to the gym or go on a weekend ride with friends. My budget is between Rs 2 lakh-3 lakh, but I can stretch it a bit if a good option is available. Kindly note, I am already using a friend's Royal Enfield Classic 500, which was barely used so it is as good as brand new, and I can hold on to the same What do you recommend?
Rohit Dewan, Delhi
Autocar India says: From what you've described you seem to be looking for an easy-going motorcycle that is enjoyable to ride at calmer speeds. When it comes to that, few bikes do it better than the new Royal Enfield Classic 350 at that price range. Since you've mentioned the existing Classic 500 that you currently have, we suggest you hold onto it for now if you enjoy the way it rides.
However, the new Classic 350 is a huge step ahead in terms of comfort, dynamics, refinement and reliability while still retaining the charm. It is down on capacity, but it makes for a much better highway bike because it can hold 80-100kph without vibrations. We suggest you take a test ride, and if you find the new Classic to be a more enjoyable experience then it will be worth going for.
Copyright (c) Autocar India. All rights reserved.