Used Audi Q3 with history of electrical issues: buy or stay away?
Electrical issues can be highly complex; identify the root cause of the problem can be a huge challenge.
Published On Sep 03, 2023 08:30:00 AM
11,092 Views
Follow us on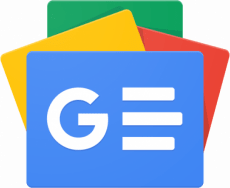 I have shortlisted a 2014 Audi Q3 with full service history till July 2023, and the car seems to be in good condition. However, its central wiring harness has been repaired twice in the past. Should I be worried about it?
Suresh N, Bangalore
Autocar India says: Since the vehicle has been diligently serviced/repaired at Audi's authorised workshop, be rest assured that the current/previous owner/s hasn't cut corners to maintain/repair his/her vehicle. So that certainly is a huge check mark.
However, since its central wiring harness was repaired twice, for your own peace of mind, we'd suggest you to avoid this particular example, as such electrical issues can be highly complex and to identify the root cause of the problem can be a huge challenge. Even a faulty sensor could put the whole system in limp mode, which could affect the functioning of other electricals like the power steering, ABS, ESP, etc, and you will need to visit a workshop every time these errors pop up on your instrument cluster. Since the current example has a history of electrical issues, we'd advise you to skip this one, and look for another cleaner example.
Also See:
Buying a used car: what to look out for?
4 features you should look for while buying second hand cars
OLX Autos Autocar used car study: A tale of resale
"Used car buyers are looking at same purchase experience as new car buyers": Spinny CEO
Copyright (c) Autocar India. All rights reserved.