Triumph Speed 400 or KTM 200 Duke: which bike to buy under Rs 2.5 lakh?
Both the KTM and Triumph are made right here in India by Bajaj.
Published On Aug 13, 2023 07:30:00 AM
20,524 Views
Follow us on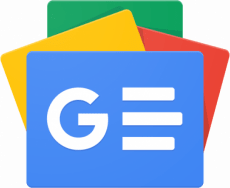 I want a quick handler for under Rs 2.5 lakh that isn't fully-faired. I have shortlisted the Gixxer 250, KTM Duke 200, Husqvarna Svartpilen 250 and Triumph Speed 400. Was considering the KTM Duke 250 as well but after the Triumph Speed 400 launch, it feels pointless to get it when I almost get Duke 390 levels of performance from the Triumph. What do you recommend?
Varun, Chennai
Autocar India says: You've pretty much said what we would have. The game-changing pricing of the Triumph Speed 400 has made many other bikes look quite pointless, including a few of Bajaj's own machines! The quality and performance that the Triumph offers is unparalleled at this price. It also happens to be a very easy-to-ride bike that is at its happiest within the city.
However, from the list of bikes you've mentioned, we'd suggest you also take a look at the KTM 200 Duke. It has always been a characterful, raucous little bike that can be more fun than its bigger siblings within the city. If you want something a little more engaging and aggressive, the KTM might be for you, even though it is nowhere close to as quick as the Triumph.
Finally, the Suzuki Gixxer 250 will have considerably lower running costs than the rest, in terms of fuel efficiency and service costs, if that is a significant factor for you.
Also See:
Copyright (c) Autocar India. All rights reserved.