Tata Nexon vs Kia Sonet: which SUV should you buy?
If you can stretch your budget, its also worth looking at mid-size SUVs such as the Skoda Kushaq.
Published On Jul 16, 2022 08:30:00 AM
73,038 Views
Follow us on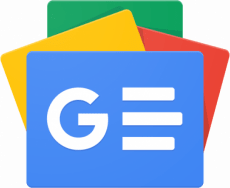 My monthly running is 400km and I need a reliable car with good build quality and looks. My budget is around Rs 12 lakh-13 lakh, and my research is pointing at either the Tata Nexon or the Kia Sonet turbo. I don't like the Nexon's looks and have apprehensions about the Sonet's build quality. My heart, however, is pinned on the Skoda Kushaq. Is it worth stretching the budget? Please suggest.
Ardhendu Panda, Bengaluru
Autocar India says: Between the Nexon and the Sonet, other than the looks – which are purely subjective – we feel the Sonet is a better car overall, as it has more features, stronger engines and a far better cabin. The Nexon is more spacious and takes rough roads in its stride. We are not sure what issue you have with the Sonet's build quality, and can tell you that it's a car that has been designed to last. However, if your heart is on the Kushaq, we suggest you stretch your budget as it's a much nicer car to drive than both the Nexon and Sonet, and is spacious too.
Also See:
2020 Tata Nexon facelift review, test drive
2020 Tata Nexon facelift video review
Skoda Kushaq review, test drive
Copyright (c) Autocar India. All rights reserved.