Spare parts for a Mitsubishi Cedia 2.0 Sport
I need to find a replacement timing belt for my 2006 Mitsubishi Cedia Sport. Where can I find an OEM timing kit or what is a good third party replacement.
Published On Mar 10, 2021 12:00:00 PM
12,462 Views
Follow us on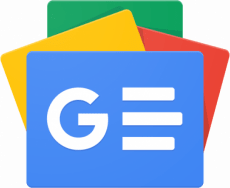 I have a 2006 Mitsubishi Cedia 2.0 Sports with the 4G 94 petrol engine. The car is a charm to drive, hence I don't want to give it away. Its timing belt change will be due in a few thousand kilometres and I am wondering if I can get an OEM timing kit, and if not, what would be the best third-party replacement?
Anshul Dev Mehta, Chandigarh
While the after-sales support for Mitsubishi models is quite poor in India, you could still procure genuine parts for your Cedia online.
We would first suggest trying boodmo.com – an automotive e-commerce portal that aims to offer genuine spares and components for almost all brands and models sold in India. It shows multiple options of any component with competitive prices from different vendors. Parts listed are from reputable manufacturers like Bando, Bosch, Gates, Continental and Fenner, which are all leading suppliers of high-quality products to OEMs. You could arrive at the right set of parts by selecting the correct model, make and engine details of your Cedia, or refining the search with the car's VIN.
If Boodmo isn't able to fulfil your requirements, you could try megazip.net. It's a trustworthy global online store dealing in genuine spare parts only for the products of Japanese carmakers, including Toyota, Suzuki, Mitsubishi, Nissan, Subaru and Honda. The website has a highly detailed parts catalogue of every car manufactured and sold by these brands in Japan and overseas, and offers a wide range of engine, transmission, electronics and suspension components.
Where on one hand, Boodmo would first try to source parts from within India and then look overseas, the likelihood of getting spares for models such as the Cedia are higher with Megazip. The website ships all across the world from its warehouses in Japan, UAE or the US, and delivery times range from a week to a fortnight.
However, an order placed on Megazip would be more expensive than Boodmo, owing to the additional customs and shipping charges.
Copyright (c) Autocar India. All rights reserved.