Safety and braking on bikes
The differences between disc brakes and drums, and the usefulness of ABS.
Published On Nov 30, 2017 08:00:00 AM
32,110 Views
Follow us on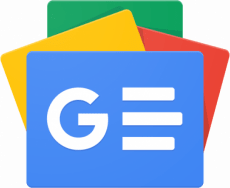 How does one use disc brakes on a bike? Should I use it as like a normal brake or should I use a hold-leave technique? Can you please tell me if a single-channel ABS (Gixxer SF/NS200) on the front wheel is of any use, compared to a dual-channel one (Dominar/upcoming RTR 200)? Does it save riders from accidents as the rear may lock up? Can you also suggest a riding jacket which checks all the safety boxes and ratings, and costs under Rs 10,000?
Sai Venkat, via email
AAA A disc brake is to be used the same way as a drum brake, but it requires less pressure. It certainly has more bite and feel than a conventional drum brake. The hold-leave technique works with any form of brake that isn't equipped with ABS; if you feel the brake locking up, gently release the pressure on the lever or pedal. While dual-channel ABS is more desirable, single-channel does improve safety by a huge margin. When you start braking, the front tyre loads up, increasing its contact patch, providing you with a lot harder braking. The rear lightens under braking and provides comparatively very little stopping power. So, ideally, your braking bias should be 70 percent front brake and 30 percent rear brake. Also, a rear lock-up merely results in the rear end to swing out a bit and is comparatively very easy to control. On the other hand, a front lock-up usually results in the front end 'tucking-in' or sliding away, which is extremely difficult to recover from and usually results in a crash, unless you are Marc Marquez!
As for riding jackets, do check out DSG and Rynox. They make very capable motorcycle jackets that should fall within your budget.
Copyright (c) Autocar India. All rights reserved.