Replacing the LED headlights on a Hyundai Creta
What would be a good replacement for the standard LED headlights on the Creta SX(O)?
Published On Aug 09, 2021 11:10:00 AM
49,864 Views
Follow us on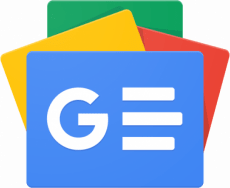 I recently bought a Hyundai Creta SX(O) diesel. But I'm not comfortable with LED headlights. I think the brightness is less, as compared with others. So, can I replace them? If possible, can you suggest which one I should go with?
Puneet Patil, Dhule
The trio-beam LED headlight setup in the SX(O) variant of the new Hyundai Creta is among the more advanced options on offer within the SUV's variant line-up. However, its design and the absence of a light projector pose limitations in making any modifications to improve the illumination.
Therefore, to see some significant improvements in the headlight's brightness and intensity, the only possible solution is to replace the existing headlamp assemblies with the halogen-projector units from the lower variants and installing an HID kit.
Instead of the halogen bulbs, the projectors could be powered by a 55W HID kit from brands like Pro 7, which will offer a much superior light output to aid night driving.
While one might argue that the headlamps from the top variants of the Creta offer a better aesthetic appeal to the SUV, 'downgrading' to the lower-variant headlamps is perhaps the only option when it comes to prioritising functionality, like in this case.
There are scores of people who are willing to get the headlamps on their E, EX and S variants of the car swapped with those from the SX trim in the aftermarket. So, getting a decent buyback price would be the least of problems, if you're able to connect with a good accessory shop in your area.
Also see:
Hyundai Stargazer MPV to rival Ertiga
Hyundai backs Tesla's call for lower EV import duties
Hyundai Creta facelift: new styling details revealed
Copyright (c) Autocar India. All rights reserved.