Racing Spirit
Wants to pursue a career in racing
Published On Oct 08, 2012 02:16:00 AM
10,191 Views
Follow us on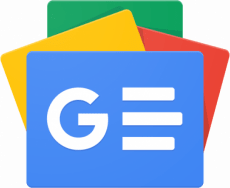 Q: I have just cleared the 12th grade exams. I'm passionate about cars and want to pursue a career in racing, but my knowledge is limited. Can you give me some insight?
Sudhanshu, Chandigarh
AAA: If you want to start a racing career, you need to put in some time behind the wheel as soon as possible- rallying or racing. There are many options to start off, including karting, Formula cars and rallying at grassroot levels. Chandigarh is a rally territory, having already produced ace rallyists like Hari Singh, Rohitaaz Kumar and Sunny Siddhu.
Try attending local autocross events and visit www.fmsci.in for the racing calendar. Contact SJOBA (St. John's Old Boys' Association), a prominent organisation promoting motorsport in the region.
Alternatively, you can get in touch with Akbar Ebrahim's Meco Motorsport Racing Academy for specific advice on how to get started into circuit racing, karting and formula cars. You can email contact@mecomotorsports.com for more info.
Copyright (c) Autocar India. All rights reserved.