Questions on smartphone connectivity for infotainment systems
Explaining the differences between MirrorLink, Android Auto and Apple CarPlay.
Published On Apr 30, 2019 05:17:00 PM
8,726 Views
Follow us on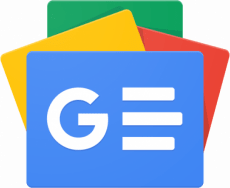 What is MirrorLink and how does it work? How it is different compared to Android Auto and Apple CarPlay?
Dhanya Kunder, Udupi
AAA Initially developed for Nokia phones but now supported by a lot of Android models, MirrorLink works by connecting a MirrorLink-enabled smartphone to a MirrorLink-enabled vehicle infotainment screen. It gives the advantage of easier and more responsive access to navigation, music, weather, social network and other phone apps while you drive. The apps run on the smartphone, but you see them on the dashboard display and hear the audio via the car's speakers.
With MirrorLink, huge icons make apps easy to use and you can control navigation, music and more as easily as turning on a blinker.
Apple CarPlay and Android Auto are closed proprietary systems with 'built-in' software for functions such as navigation or voice controls – as well as the ability to run certain externally developed apps – while MirrorLink has been developed as an entirely open source system.
The open source approach means anyone can create an application and have it made available to all users, and on top of that, any car manufacturer can create their own apps and make them only available on their own cars. It gives the best of both worlds without completely locking down the system
Copyright (c) Autocar India. All rights reserved.