Pass on the Passat?
Wants to know if it Is worth buying the VW Passat.
Published On May 24, 2013 04:23:00 PM
3,494 Views
Follow us on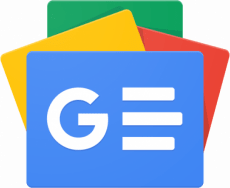 I hear that there is a five-month waiting period for a new VW Passat. Is it because there are some drawbacks with the existing model, or is it perhaps that VW has plans to replace the model? I was planning to buy one. Is there any better choice coming up in that segment? Is it worth waiting for the new Skoda Octavia?

Ashiq Naushad, via email

AAA A five-month wait for the Passat is unusually long. One reason could be because the demand is so low that VW only makes them to order. And ordering takes time as VW has to ship in the 'knocked-down' kit from overseas and then assemble them in its Aurangabad facility. This is quite a time-consuming process and is known to take months. The Passat is a very comfortable, powerful and well-made car, but it's quite expensive to buy and maintain. There is nothing new coming in this segment immediately, though the Skoda Superb facelift is expected this year. The new Octavia promises to be a terrific car, but it's a segment below the Passat, and hence won't be as spacious or well equipped.
Copyright (c) Autocar India. All rights reserved.