Modifying a KTM RC390
Published On Aug 31, 2017 06:00:00 AM
10304 Views
Follow us on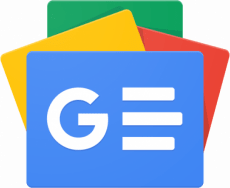 Should I modify a 2015 KTM RC390 or buy a 2017 390 Duke?
I currently own a 2015 KTM RC 390 and I love it. I am thinking of buying the 2017 KTM Duke 390 but I am not sure. I like the RC 390's styling, commanding position and its piggyback ECU can keep me happy for another year or two. However, its poor mileage, tiring riding position and jerky engine, compared to the new one, are an issue. Additionally, my RC 390's tyres need replacement, which would cost Rs 12,000, apart from a due servicing which would cost another Rs 3,000. I was also planning on an aftermarket ECU, costing another Rs 18,000. This would bring the total cost to Rs 33,000.
The 2017 Duke 390, on the other hand, has a refined engine, adequate braking, relatively good mileage, modern equipment, relaxed ergonomics and a comfortable pillion seat. However, it looks like a tiny bike and misses out on the big bike appeal.
Considering the investment needed in my RC, I was planning to sell it and adding another lakh for buying the 2017 Duke 390. But I am not sure of this decision. For my RC, will the new tyres and ECU (Powertronic) – plus an air filter update – be worth spending on if I decide to stick to it?Gaurav Jaiswal, via email
AAA When it comes to go-faster mods for your KTM RC 390, the sky is the limit; it all boils down to your budget. Another important factor is whether you're getting satisfactory offers for your old bike or not. If not, then you could stick with it and go ahead with the mods. If you do get a good sale, the new 390 Duke is a great bike. It's actually quite eye-catching in person and doesn't look that small. Refinement levels are definitely up and it has the practicality of a street naked, as opposed to the more aggressive nature of the RC 390.
What do you think about this Feature