Maruti Vitara Brezza or Maruti Baleno
I want to buy a family car priced between Rs 5-8 lakh. Which is the better pick?
Published On Dec 13, 2016 12:03:00 PM
14,758 Views
Follow us on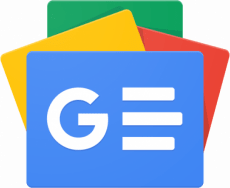 I want to buy a family car priced between Rs 5-8 lakh. I am confused between the Maruti Baleno and the Vitara Brezza. Which one is a better pick? I have heard that the Baleno, being a Nexa product, has higher quality interiors and fit and finish than the Brezza. Is that so? Also, how different is the ride quality?
Rupender Parma, Sarkaghat
AAA Yes, it's true that the Baleno has a higher quality quotient than the Vitara Brezza whose interiors are a bit basic in comparison. Also, the features in the Baleno are slightly better than the Brezza's. However, the Brezza and Baleno are two different kinds of vehicles. One is a compact SUV and the other is a hatchback. If you want a family car that is practical and economical to run, then go for the Brezza. The Baleno is the better car to drive and the car we would pick if space is not your main criteria.
Copyright (c) Autocar India. All rights reserved.