Maruti Suzuki Grand Vitara hybrid real world fuel economy tested, explained
Based on our real-world tests, here's a look at the Maruti Suzuki Grand Vitara strong hybrid's fuel efficiency figures.
Published On Oct 01, 2022 11:32:00 AM
1,13,121 Views
Follow us on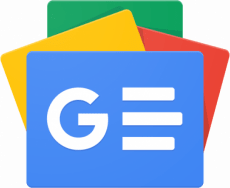 Maruti Suzuki's Creta rival is finally here in the shape of the Grand Vitara and its unique selling proposition is its strong-hybrid powertrain, with a headline fuel efficiency figure of 27.97kpl rated by ARAI. While it is also available with a mild-hybrid engine, priced from Rs 10.45 lakh-16.89 lakh, the focus of this text is the real-world fuel efficiency of the Grand Vitara strong hybrid, which is priced from Rs 17.99 lakh-19.49 lakh (ex-showroom, Delhi).
1.5 litre, three cylinder petrol runs efficient Atkinson Cycle
0.76kWh Lithium-ion battery powers electric motor
Strong hybrid powertrain makes 116hp
In our world tests, the Grand Vitara strong hybrid achieved a staggering 23.77kpl in the city, which is the highest among all the cars we have tested to date, across all segments. Its highway efficiency was a bit less, at 20.39kpl, which is still very impressive compared to its rivals.
What is the real world fuel efficiency of the Maruti Suzuki Grand Vitara strong hybrid?
The Grand Vitara's strong hybrid powertrain can run in pure electric mode (as long as the operational conditions are met, and the battery has adequate charge). Maruti (and Toyota) claim that it is possible to drive 50-60 percent of a city commute only on battery power and during our tests, we did notice the engine running primarily in EV mode during our city loop, which explains the staggering city efficiency.
Even when the petrol engine kicks in to either provide additional pulling power (on more aggressive accelerator inputs) or to recharge the depleted battery, it is quite efficient. That's because this three-cylinder engine runs a more efficient Atkinson cycle, where the intake camshaft delays the closing of the valves on the compression stroke, resulting in a lower air-fuel mixture being burned inside, thus reducing fuel consumption.
At highway speeds, the petrol engine is active a lot more often than in the city, and the car only occasionally switches to EV mode at cruising speeds, thus consuming more fuel than in the city.
Autocar India's fuel efficiency testing
Before our real-world fuel efficiency test, we fill the tanks of our test cars to the brim and maintain tyre pressures based on the manufacturer's recommendation. These cars are driven in fixed city and highway loops, and we maintain certain average speeds. Throughout our test, there is only one person in each car, running the air con and other electricals like the audio system, indicators and wipers when required, just like how a regular user would. Periodic driver swaps further neutralise variations in driver patterns. At the end of each cycle, we calculate efficiency by filling them up to the brim again.
Also see:
Maruti Suzuki Grand Vitara review: Creta's most serious rival yet
2022 Maruti Suzuki Grand Vitara video review
Copyright (c) Autocar India. All rights reserved.