Maruti Ertiga Green (CNG) has no temperature guage
How will I be able to tell if my car is heating?
Published On Jan 14, 2016 10:50:00 AM
99,875 Views
Follow us on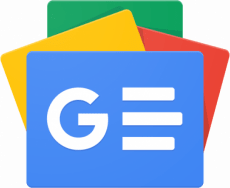 I have just bought my first car, a Maruti Suzuki Ertiga Green VXi (CNG), which will soon be delivered. I noticed there is no temperature gauge, just a CNG fuel indicator. How will I be able to tell if my car is heating?
Harsh Bablani, via email
AAA Most modern cars have done away with temperature gauges as the premise is that modern engines are so reliable that keeping an eye on the temperature gauge at all times (like you would on an Ambassador or an old Jeep) is no longer necessary. However, manufacturers understand that overheating can kill the engine and thus have replaced the gauge with warning lights or digital indicators.
The non-CNG version of the Ertiga did retain the temperature gauge, but as you said, it has been replaced by the CNG fuel level gauge, which is far better than regular bar indicators that come on
most CNG-equipped vehicles. However, Maruti has included a temperature warning light which replaces the gauge – it sits right next to the engine malfunction light on the instrument cluster.
So how does it work? When the ignition switch is turned to "ON" position, this light comes on briefly to indicate that it is working. If this light blinks while driving, it means the engine is running hot and may overheat if you continue driving in the same conditions. Stop immediately and allow the car to cool down before checking coolant/engine oil levels.
If the light stays on without blinking, it means the engine is already overheating and failure may be imminent – hopefully you'll never see this light during the course of your ownership! But if this happens, stop immediately and tow the car to the nearest service centre to prevent extensive damage to the engine.
Copyright (c) Autocar India. All rights reserved.