Looking for an SUV with a Rs 30 lakh budget
Deciding between a Jeep Compass, a small luxury SUV or a Skoda Kodiaq on a Rs 30 lakh budget.
Published On Nov 12, 2017 06:00:00 AM
38,748 Views
Follow us on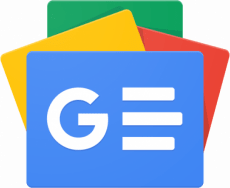 I am from Pune and looking for an SUV in the range of Rs 30-32 lakh (ex-showroom) for long drives with my family. My requirements are an automatic gearbox, space, luxury, comfort, fuel efficiency and a low cost of maintenance. I am okay with both diesel and petrol engines. I am confused between the Compass, Kodiaq, Tucson and Fortuner.
Is a fully loaded Compass (like sunroof, cruise control) expected? Would the Kodiaq see a price drop (I feel it's a little overpriced)?
Is it worth going for 1-2 year old used cars like the Audi Q3/Q5, BMW X1/X3, Mercedes GLA/GLC, Land Rover Discovery Sport or others like them?
Is there any upcoming vehicle worth waiting for in the next six months?
Should I also explore sedans that can meet my requirement (the Jaguar XE costs similar to Kodiaq)?
Anurag Jain, Pune
AAA To be honest, we feel the Skoda Kodiaq is the best choice for your budget and is a cut above cars like the Compass, Tucson and Fortuner. It may seem overpriced but the Kodiaq has got a fantastic equipment list and is fully loaded, so it's decent value. We would advise against a used SUV from Audi, Mercedes and BMW as what you would get for the same budget is a lot smaller and not as comfortable. Also, maintenance of German luxury brands is pretty expensive. There is the CR-V diesel coming in mid-2018 but it will be nowhere near as plush or as good as the Kodiaq. The XE is a brilliant car to drive but it's cramped on the inside and the interior quality isn't great either.
Copyright (c) Autocar India. All rights reserved.