Is the MG Gloster worth buying over a Toyota Fortuner?
Although not a rugged 4x4, for a similar money, the Skoda Kodiaq is worth considering for its premiumness and features.
Published On Jun 11, 2023 09:30:00 AM
28,688 Views
Follow us on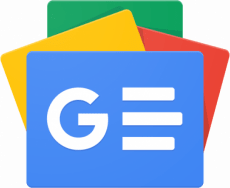 I own a Toyota Fortuner (first-gen), Ford Endeavour 3.2L and Mahindra Thar, and I need one more large SUV, which will be both self-driven and chauffeur-driven. I recently test drove the MG Gloster and loved the space and features it offers, but I need your opinion on whether it is worth buying. What other options do I have?
Siddharth K, via email
Autocar India says: As you rightly mentioned, the MG Gloster is a spacious SUV packed to the gills with features, which make it appealing. However, do keep in mind that the powertrain feels a bit lethargic and unresponsive, which could hamper the driving experience, especially in the city. So do take a long test drive in the city and if it suits your driving style, you may go ahead and purchase it.
Another option is the Toyota Fortuner (or Legender), which feels far more powerful in comparison and, like your first-gen Fortuner, it is going to be a tough and reliable SUV. Compared to the MG though, its steering is heavier, ride is bumpier and it isn't as well-equipped either.
We'd strongly recommend test driving the Skoda Kodiaq, which, although a bit smaller, feels far nicer to drive, and is comfier and more luxurious than the MG and Toyota.
Also See:
2020 MG Gloster review, test drive
2021 Toyota Fortuner, Fortuner Legender review, test drive
2021 Toyota Fortuner, Fortuner Legender video review
2022 Skoda Kodiaq facelift review, test drive
2022 Skoda Kodiaq facelift video review
Copyright (c) Autocar India. All rights reserved.