Is the Maruti Grand Vitara Sigma MT base model worth buying?
At around Rs 13 lakh (on-road), the entry-level, Grand Vitara Sigma is a value-for-money SUV that focuses on fuel efficiency over outright performance.
Published On Dec 08, 2022 04:49:00 PM
39,711 Views
Follow us on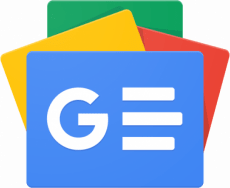 My wife and I are looking to bring home our first car, and after extensive research, we've shortlisted the Maruti Suzuki Grand Vitara Sigma MT, which costs Rs 13 lakh in my city (Chennai). Since we've read mixed reviews regarding the car's performance, could you throw some light on whether it is a good option? The car will be used only within the city, and we're both practically new drivers.
Balasubramaniam, Chennai
Autocar India says: For the price, the Maruti Grand Vitara Sigma MT delivers stellar value. Speaking of the performance, the 1.5-litre petrol engine is tuned towards maximising fuel efficiency rather than outright performance, so you'll be yearning for stronger pulling power on the open road. However, for your usage, which is likely to include leisurely weekend outings, and intra-city commute, the Grand Vitara's petrol feels adequate. Paired with a light clutch and a smooth gearbox, it is very easy to drive. So as per your requirements, it is a good buy.
Also see:
Maruti Suzuki Grand Vitara review: Creta's most serious rival yet
2022 Maruti Suzuki Grand Vitara mild hybrid video review
Copyright (c) Autocar India. All rights reserved.