Is Tata Harrier a good choice?
Published On Jul 19, 2021 10:55:00 AM
40465 Views
Follow us on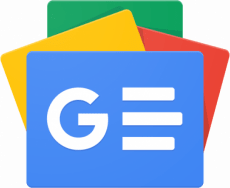 Replacing a petrol car with a diesel SUV. Is the Tata Harrier worth buying?
I have been driving petrol cars till now, and so I am planning to go for a diesel. My family's choice is the Tata Harrier. Are the Real- Time Emission Monitoring System norms, which are planned for 2023, expected to be followed on existing vehicles by incorporating additional equipment? I hope, there won't be any ban on existing vehicles which were already purchased before 2023? What is your opinion on the Tata Harrier as a package (top variant without sunroof). Do you suggest the automatic, as it's not a light car like the Honda City? Also, what are its negative points?
Kiran Raparthy, Hyderabad
Tighter emission regulations are expected by 2023 but this should not have any impact on existing cars bought earlier. Even today, millions of BS4 and even BS3 cars are legally running in the country. The Harrier is a spacious and tough SUV that is good for highway runs and can cope with rough roads as well. The manual gearbox isn't as good as the AT, so we would advise you to go for the AT. The negatives points we found are that the steering is a bit heavy at parking speeds, the touchscreen is not very good and it is a bit low on features in comparison to the competition. Overall, it's a car worth buying.
Also see:
Tata Tigor EV facelift debuts as Xpres-T EV
Tata Altroz Dark Edition: A close look inside-out
Tata Altroz, Nexon, Harrier Dark Edition first look video
Copyright (c) Autocar India. All rights reserved.
What do you think about this Feature