Is it advisable to buy a BS4 Honda CR-V now?
Published On Jan 26, 2020 05:17:00 PM
3942 Views
Follow us on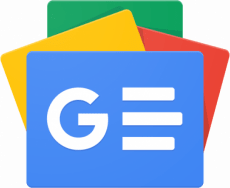 With the BS6-compliant version coming soon, is it advisable to buy a BS4 Honda CR-V now?
Would you recommend buying the current BS4-compliant Honda CR-V AWD diesel with the hefty discount, or the BS6 variant that will be launched next year? Also, if I purchase the BS4 model now, will I face any difficulty later, like in getting BS4 diesel fuel? Will the BS4 CR-V diesel run on BS6 fuel, and will resale be an issue after five years of use?
Prashant Dutt Agrawal, Firozabad
AAA - It's best to pick up a good deal on a BS4 CR-V diesel, as the prices of the BS6 model will be considerably higher. As it is, the CR-V isn't great value, so if you get one at a discount, you should go for it. There is no issue of BS4 cars running on BS6 diesel fuel. In terms of resale value, the BS4 car will have a lower value than a BS6 model, but that will be offset by the lower purchase price of the former, especially in December, thanks to the fantastic discounts in the market.
What do you think about this Feature