Innova Hycross or Alcazar: Best seven-seat SUV, MPV under Rs 30 lakh
Both vehicles offer decent amounts of space in all three rows in this budget.
Published On Mar 26, 2023 08:30:00 AM
40,532 Views
Follow us on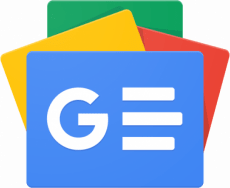 I have been driving a Creta since 2017 but am looking to upgrade to a seven seater SUV. I have two basic requirements – it should be an upgrade over the Creta and should have ample room for 6 adults. My budget is under Rs 30 lakh. What are my options?
Devesh Mehta – Surat
Autocar India says: While the new Creta also comes as a three-row SUV in the form of the Alcazar, we would recommend you the Toyota Innova Hycross as well. It is currently one of the best three-row vehicles under Rs 30 lakh. You get a spacious and premium cabin, a long equipment list and most importantly, efficiency of a hybrid powertrain. Thanks to its new monocoque underpinnings, it even drives a lot better than its predecessor.
Also see:
Toyota Innova Hycross review: Moving the goalposts
Toyota Innova Hycross video review
Hyundai Alcazar review, test drive
Copyright (c) Autocar India. All rights reserved.