Hyundai Venue or Mahindra XUV300: which has the better petrol-automatic?
Both SUVs get different automatic gearbox options - Venue with DCT and XUV300 with AMT - offering a very different driving experience.
Published On Sep 30, 2022 01:43:00 PM
53,388 Views
Follow us on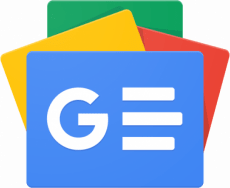 I am looking to buy a new car, but I am confused between the Mahindra XUV300 and Hyundai Venue. My priorities are safety, comfort and a good petrol automatic. I am really inclined towards the XUV300 because of its safety, build quality, space and comfort, but it has an AMT, while the Venue has a DCT. This is the only confusion I have, as I do not want to regret buying an AMT.
Amir, Bengaluru
Autocar India says: There is a big difference in the feel of an AMT and DCT. An AMT has compromised gearshift and you can feel the pauses or interruption in power with every gearshift, especially in the lower gears. The DCT on the other hand offers smooth and near seamless shifts, and a far better driving experience. Both, the XUV300 and Venue are safe cars that comply with the latest safety standards introduced in 2019.
The main advantage the XUV300 has over the Venue is the cabin space it offers. The Venue is cramped in the rear seat, but has a bigger boot. If you are willing to sacrifice rear seat space then the Venue is the better choice. However, the XUV300 is nice to drive too, should you opt for it.
Also See:
2021 Mahindra XUV300 petrol-AMT review, test drive
2021 Mahindra XUV300 petrol-AMT video review
Hyundai Venue facelift review: Jack of all trades
2022 Hyundai Venue N Line review: Sporting spirit
2022 Hyundai Venue facelift video review
Copyright (c) Autocar India. All rights reserved.