Faster charging option for the Tata Nexon EV
While the standard charging recommends a 15A socket, can I do a faster charge through a 33A outlet without damaging the battery or affecting the battery warranty?
Published On Apr 18, 2021 12:00:00 PM
65,817 Views
Follow us on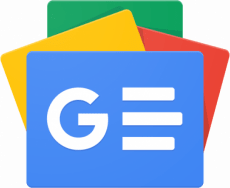 I am planning to buy the Nexon EV. The standard charging recommended for a domestic installation is through a 15A electric socket. My question is, can I do a faster charge through a 33A outlet without damaging the battery or affecting the battery warranty?
Kaikobad, Pune
The Tata Nexon EV comes equipped with a 3.2kW on-board charger, which would basically convert the AC input supplied from the recommended 15A home socket into DC for the energy to be stored in the battery.
As per the Bharat EV Charger AC- 001 standards, private home chargers are generally allowed to be used with up to 15A (230V) single-phase plug, which can deliver about 3kW of power. This implies that the Nexon EV, with its 30.2kWh battery pack, would take around 10 hours to fully charge from a zero percent initial charge.
However, to charge the vehicle any faster with a higher AC input, one would need the on-board charger to also support the higher current flowing into the vehicle. Tata Motors is understood to have consciously restricted the on-board charger's capacity to 3.2kW instead of a higher rating, for instance 7.2kW, as customers would then need a three-phase AC supply, which is not readily available across India, especially in most residential and housing complexes in the country. It would also add to the customer's cost of installing a wall box and upgrading the electricity infrastructure at home to be able to use the car.
Therefore, to fast-charge the Nexon EV, the only option available is to completely bypass the on-board AC charger and supply power directly to the battery pack by means of a commercially-installed DC fast charger and connecting it to the CCS DC charging port of the vehicle.
But, even if fast charging is easily accessible, from a battery health perspective, maintaining a consistent slow-charging schedule on a regular basis aids in ensuring a better serviceable life of the battery pack with higher number of charge cycles, as well as delivering optimal range. Fast charging, therefore, must be preferred only in unavoidable scenarios.
Copyright (c) Autocar India. All rights reserved.