Choosing between a WR-V, Vitara Brezza and XUV300
Advice on which compact SUV to buy and if the Mahindra XUV300 is worth waiting for.
Published On Mar 15, 2019 11:26:00 AM
7,858 Views
Follow us on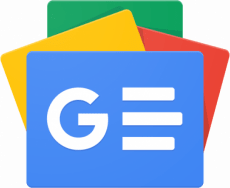 I have a family of five, which includes my wife, son and parents. I generally drive outside Mumbai and my running is very less. So which car should I go for – the Honda WR-V VX MT petrol or the Maruti Suzuki Vitara Brezza ZDi? Or should I wait for the Mahindra XUV300 petrol?
Parag Desai, Mumbai
AAA Since you are five people, you will need a car that is pretty spacious and can take a fair bit of luggage. The new XUV300 is the most spacious of the lot and will come with a 1.2 turbo-petrol that is expected to be nice to drive. Although, being a turbo, it will not be as fuel efficient as the WR-V or the Brezza. However, we would recommend the diesel XUV300 because, despite the short distances you travel, the 1.5 diesel in the car is an outstanding engine and is expected to be quite fuel-efficient too.
Copyright (c) Autocar India. All rights reserved.