Buying a Toyota Innova Crysta automatic
Does the Innova GX automatic have the problem of 'rubberband' effect?
Published On Jan 09, 2017 04:10:00 PM
1,66,948 Views
Follow us on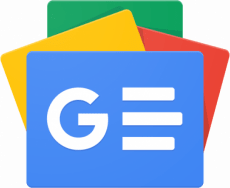 I am planning to buy an Innova GX automatic. Does it have the problem of 'rubberband' effect? Presently, I am using the Celerio AMT and am facing the same issue.
Sreeraj, Aluva
AAA There are different types of automatics and each one has their own characteristics. The new Innova's automatic transmission is a conventional torque converter which is the smoothest type of automatic transmission. We tested the Innova automatic and found it very smooth and powerful and whole-heartedly recommend it. The only downside is the price, which is quite steep. The 'rubberband' effect you refer to is characteristic of CVT automatics like the Baleno or Honda Jazz. The Celerio auto which is equipped with an AMT doesn't suffer from the rubberband effect, but has a distinct pause between gearshifts which is usually noticed in AMTs.
Copyright (c) Autocar India. All rights reserved.