Buying a new bike in the Rs 5.5 lakh budget
Looking to buy either a Harley-Davidson Street 750 or a Kawasaki Ninja 400. Which is the better option?
Published On Aug 09, 2019 11:20:00 AM
7,516 Views
Follow us on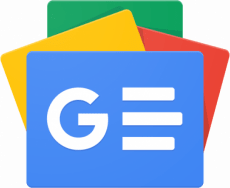 I am planning to buy a new bike in the Rs 5-5.5 lakh range. I have shortlisted a couple of bikes, namely the Harley-Davidson Street 750 and the Kawasaki Ninja 400. I'm not looking at the Ninja 650 because I'm not a fan of the underbelly exhaust. I commute about 30km a day in the city and currently own a Classic 350. Which bike should I pick, or is there anything else I should consider?
Ravi Singh, Kolkata
AAA These are some very different motorcycles you're looking at. The Harley has a rather basic design, but a strong engine that makes a good sound with an aftermarket exhaust. Considering that you intend to commute on the motorcycle, you should be aware that the Harley produces a quite a lot of heat. Regarding the Ninja 400, it's a very nice motorcycle, but one that has been grossly overpriced considering what's on offer and it also has a fairly sporty riding position. We'd actually recommend that you take a look at the Ninja 650. It's a far superior package to the 400 in terms of performance and also has a more comfy riding position. However, if you can extend your budget a bit more, the Kawasaki Versys 650 is a tremendous motorcycle for our road conditions, and it can handle daily commutes with as much ease as long-distance tourers. This is one of our favourite motorcycles under Rs 7 lakh and if you can handle the seat height, it is absolutely worth considering.
Copyright (c) Autocar India. All rights reserved.