Buying a maxi-scooter
I am considering buying the Suzuki Burgman Street but should I wait for the Aprilia SXR 160
Published On Sep 05, 2020 11:00:00 AM
6,598 Views
Follow us on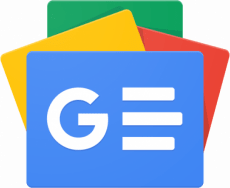 I want to buy a scooter and am considering the Suzuki Burgman Street. Should I wait for the Aprilia 160 maxi-scooter?
Kamlesh Bhosale
The Aprilia SXR 160 looks very promising, and we're keen to see what it's like. However, we did recently review the Aprilia SR 160, which has the same engine that will go into the SXR 160. This new engine is a little smoother than the outgoing SR 150 engine, but the performance is almost identical. In fact our test data revealed that it's actually a tiny bit slower in the 0-60kph sprint. Therefore, we don't see there being a huge difference in the performance between the Suzuki Burgman and the Aprilia SXR 160. The reasons to wait for the Aprilia are its fantastic style and possibly the comfort and riding dynamics – although that is something we can't comment on right now. However, it's worth noting that the SXR will be significantly more expensive than the Burgman.
Copyright (c) Autocar India. All rights reserved.