Best superbike to buy in India to run on standard petrol
The Ninja 1000 SX, Street Triple RS and Z900 all have unique strengths and emerge as strong contenders.
Published On Jan 20, 2023 07:00:00 AM
22,165 Views
Follow us on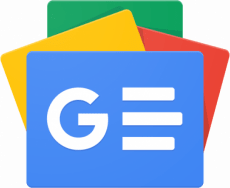 I am looking to buy a superbike but I am dealing with the issue of high-octane fuel availability, as there are only a few outlets with RON 95 or 97. I am someone who loves to ride long distances, so I would likely be topping up with regular 91.
The bikes I am looking at are Kawasaki Versys 1000, Triumph Street Triple RS, Kawasaki Ninja 1000SX and Kawasaki Z900; these are at the forefront of my choice at the moment. I am not a fan of octane boosters at all.
Aylmer Dsouza, Mumbai
Autocar India says: The high-octane fuel availability situation in India is improving and Indian Oil in particular has made its XP95 fuel widely available, even outside of big cities. This fuel is quite reasonably priced as well, compared to other high-octane fuels.
Of the bikes you've listed, the Street Triple RS is the most sporty one and the updated 2023 model is due to launch in India in the coming months as well. Between the Kawasaki's we'd suggest you look at the Z900 or the Ninja 1000SX, as the Versys feels a bit too large and bulky. The Z900 is one of the easiest superbikes to live with in a big city, as its heat is well managed and the engine is very flexible.
The Ninja 1000 SX is a bigger and faster bike, but it also has a plush suspension set up and a riding position that is sporty but not extremely committed. The Ninja 1000 SX is one of the nicest superbikes at its price point. We suggest you watch our video reviews of all these motorcycles to get a better understanding of what suits you best.
Also See:
Kawasaki Ninja 1000 SX video review
Triumph Street Triple RS review
Triumph Street Triple RS video review
Kawasaki Z900 vs Triumph Street Triple R vs BMW F 900 R comparison
Kawasaki Z900 vs Triumph Street Triple R vs BMW F 900 R comparison video
Copyright (c) Autocar India. All rights reserved.