Advice on buying a BMW M5
Can an M5 be driven on a regular basis? Does it make sense to have a 530d M Sport as well?
Published On Oct 08, 2018 01:42:00 PM
3,669 Views
Follow us on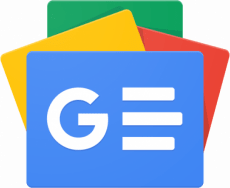 I own a 2017 BMW 530d M Sport; it's a great car and I am extremely happy with it. Is it advisable to pick up a 2018 BMW M5 as well? Is it too much to handle such high-performance cars in India? It would be mostly used on the weekends, on highways. I don't intend to sell my 530d. Does it make sense to have them both? Can the M5 be driven on a regular basis?
Gautham, Bengaluru
AAA Interestingly, the BMW 530d with its huge torque is proving to be a competitor to the M5! The new M5 is hugely expensive, doesn't look too different from a regular 5-series, and its performance is too extreme for public roads and is best enjoyed on a track. So to answer your question, no, it doesn't make sense to add the M5 to your fleet if you already have the punchy 530d, unless you are going to spend time on the track. As a track tool, the new M5 is absolutely phenomenal but as an everyday performance car, it doesn't give you bang for your buck.
Copyright (c) Autocar India. All rights reserved.