A good automatic sedan in Rs 15-20 lakh segment
Looking to replace my current Toyota Corolla Altis.
Published On Oct 05, 2015 09:30:00 AM
14,798 Views
Follow us on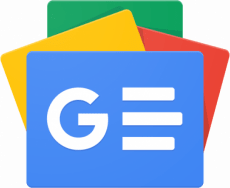 I currently drive a Toyota Corolla Altis, and am interested in buying a car with automatic transmission in the Rs 15-20 lakh segment. Any recommendations?
Pranjal Chaudhary, Chandigarh
AAA Since you already have the earlier Corolla Altis, upgrading to the all-new Altis is a logical option. The new Corolla Altis is much bigger, more comfortable and better equipped than before. It has an efficient CVT auto transmission and good performance too. And it will be as reliable as before, backed by good service. However, if you are looking for a change, then you could consider the Skoda Octavia 1.8 TSi which comes with a twin-clutch automatic. The Octavia is much nicer to drive than the Corolla and feels more solid too. However, Skodas are not as trouble-free as Toyotas, so if you go for the Octavia, be prepared for maintenance bills higher than what you are used to paying.
Copyright (c) Autocar India. All rights reserved.